The Homebuying Process – A Quick Guide for the First Time Homebuyer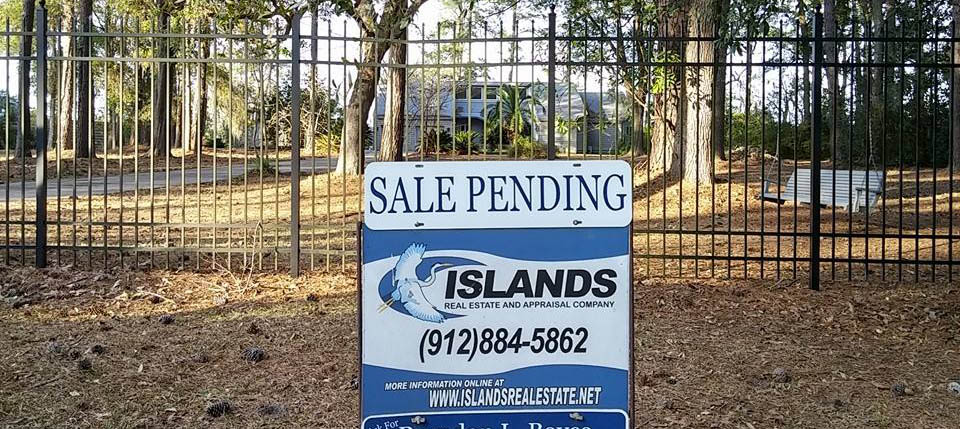 For a first time homebuyer, purchasing a home can seem like a daunting task. Understanding mortgages, contracts and a thousand other real estate concepts can consume a lot of energy and divert your attention away from the main reason you should be buying a home in the first place — first time home ownership is not only economically smart, but also exciting and satisfying.
"How do I start?" is the question on most first time homebuyers' minds. Getting started is easy, and once you have set the events in motion your purchase will come together very quickly.
The first thing that a smart homebuyer should do is determine how they will be paying for their house and how much they can afford. Any mortgage lender should be able to prequalify you, and being prequalified will give you a huge advantage in negotiating the price you will pay for your new home. Take a look at our Homebuyer's Directory for some local mortgage lenders that are located in Liberty, Bryan and Chatham Counties.
After getting the green light from your mortgage officer, you can start thinking about what kind of house you would like to buy. Think about how many bedrooms and how much space you will need to live comfortably. Give yourself some growing room to allow for future "additions" to the family. Do you want to live on the waterfront or would you rather be inland and in close proximity to the schools? If you like to cook you may want to look for a house with a large kitchen. Are you looking for a good deal on a fixer-upper or do you want your house in good condition from day one? There are a lot of factors to consider and you will definitely want to give them all some thought before going to a REALTOR® to start shopping. Be sure to write down all of the items that you will need to look for in your new home.
Once you have established your wants and needs, it's time to talk to a qualified REALTOR® in your locality of choice. Your REALTOR® is experienced in his or her market and will be able to determine what areas you will need to look in to find the home of your dreams. Many REALTORs® are members of a MLS service that allows them to quickly search for the presence of your desired criteria in all of the homes listed by cooperating real estate agents in the area. This will save you an immense amount of town by disregarding houses that do not fit your needs and allowing you to focus on the ones that do.
When your REALTOR® has helped you find a home that you are happy with, it's time to submit an offer to purchase it. You will most likely need to be prepared to submit some earnest money at the time of writing your offer. Earnest money is a deposit that you make as a buyer that is held by a real estate brokerage until the transaction is completed. This money shows the seller of the house that you are serious about your offer and that you will have something to lose if you decide a day before closing that you would rather not go through with the transaction. The earnest money is applied as a credit to you at closing and will be deducted from any money that you will have to pay at the closing table. In the event that you do not reach a satisfactory agreement to purchase the property, the earnest money will be refunded to you by the real estate brokerage.
Once your offer to purchase is completed, it will be submitted to the owner of the house for consideration. He will either accept it, reject it or submit a counteroffer to you with changes that he or she would like to be made to the contract. Once both of you have negotiated suitable terms and are in agreement, the offer is signed by both parties and it becomes a binding contract.
You will need to revisit your mortgage lender and submit an actual application for a loan. Your loan officer will advise you on any requirements that will be needed to process the loan. In addition, you will need to obtain a homeowner's insurance policy at this point (along with flood insurance for almost all waterfront properties or other properties designated to fall within a flood zone). Shop around and find the best deal you can on this. Once you have applied for an insurance policy, you will need to provide both your REALTOR® and mortgage lender with the information for the policy.
After the loan has been approved and all of the loose ends have been tied up, a closing will be scheduled with a real estate attorney to complete the transaction. Make sure that you know how much money if any you will need to bring to the closing, and obtain a cashier's check or other type of certified funds prior to the closing. Personal checks will not be accepted at a real estate closing. After the papers have been signed and the funds dispersed, congratulations — the house is your's!